CUMMINS ONAN HOME GENERATOR INSTALLATION IN TOPEKA AND LAWRENCE, KANSAS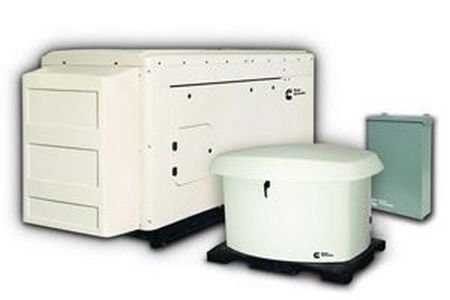 When you are in need of a generator for your home in Northeast Kansas, you can count on us. Our team of Topeka and Lawrence, Kansas area Cummins Onan Home Generator Installation electricians can take care of all of your home generator needs.
When power outages strike Topeka and the greater area, many homeowners cannot afford to simply ride out the power outage until the electricity starts working again. This is why many homeowners have started installing emergency standby generators.
A recent study has shown that the demand on the Electricity Grid has increased by 25% but the infrastructure has declined by 30%. The word is that you can expect more frequent, longer power outages. A Northeast Kansas homeowner can protect his or her family by installing a Cummins home standby generator that is capable of running all necessary appliances.!
Home generators require the service of a professional and licensed Topeka and Lawrence electrical contractor for installation. Our home generators are connected to the home wiring system through an automatic transfer switch. When the automatic power monitoring system detects a disruption in power, the home generator automatically starts to provide power and switches off automatically after normal power is restored. You don't have to do ANYTHING!
Our Yearly Generator Inspections - $350 Service Fee Includes:
Oil change and spark plug replacement
Standard yearly visual inspection
We receive email alerts if there are any issues with your generator.
Our Topeka and Lawrence, Kansas SERVICE Contractor Provides:
Residential Generator Installation
Residential Generator Replacement
Residential Generator Inspection
Residential Generator Maintenance and Service
Recent Articles About Topeka and Lawrence, Kansas Generator Installation
WHY DO CIRCUIT BREAKERS TRIP?
When a circuit breaker trips in your Topeka home, it will cause a power outage, then you'll have to go out to the garage, down to the basement, or somewhere outside of your home to switch the circuit back on. Especially if it's occurring over and over again, this can be very frustrating and if […]
Read More
REASONS FOR GETTING A LAWRENCE ELECTRICAL SAFETY INSPECTION
It's easy to take for granted the luxuries that our modern day electricity in our homes offer but quick to be upset when something goes wrong. There is a great deal of care involved when it comes to electricity and it is essential that you take care of your home in order to make sure […]
Read More
For electrical service in Topeka and Lawrence, Kansas, complete our Online Request Form, or call an experienced electrician today!
Topeka: 785-228-2478
Lawrence: 785-845-2360