Questions To Ask For A Home Generator Installation Project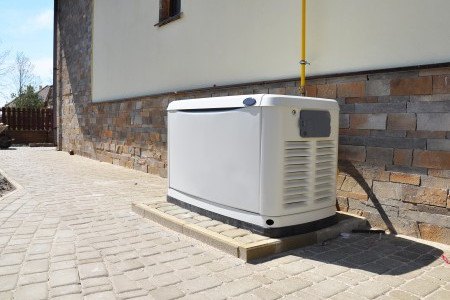 You and your family depend on your home's electrical system every day to power various appliances, fixtures, and electronics, so you've no doubt considered getting a backup generator before. If you have been thinking about home generator installations but hesitate because you're not sure what type to get, our Topeka electricians at Greenwave Electric want to see you get what you need.
To get ready for the next emergency power outage, it's best to start with asking yourself a few questions first because the type of generator you need will depend on the answers. Here are some questions to ask yourself before choosing between home generators.
What Heavy Appliances Do You Want The Generator To Run During A Power Outage?
Many of your home's heavy appliances could be an absolute necessity if you have a disabled family member living at home, an elderly parent, small children, or other circumstances. It's important to ask yourself what heavy appliance you may need as well as the smaller ones that you must have during a power outage. These may include:
Your lighting system
Your heating and cooling system
Any hospital equipment
The well pump if you have one
Your hot water heater
Vehicle charging station if you have one
Etc.
What Luxury Items Would You Also Like To Run With A Home Generator?
While some appliances and home systems are a must, generators come in all sizes to support everything you need to run during a blackout. You can effectively run your entire household if you wanted to with a large-enough unit. However, now is the time to make decisions about what you do need or want in addition to the things you must have power for.
Some usual considerations are:
Your stove and oven
Your home security system
The refrigerator and freezer
Electronics and chargers (ie: cellphone, computer, etc)
One or more televisions
Outdoor lights
Washer and dryer
Etc.
What Type Of Fuel Source Is Available For A New Home Generator?
Unfortunately, many people have gone without power for weeks and months at a time. Having to constantly pour gas into a portable generator and having to worry about where to get fuel during these times is not easy.
Do you have a propane tank or utility company gas lines running to your home? If so, you won't ever have to worry about fueling a new home standby generator. With a whole-home generator installation, you can have an endless source of fuel by asking your electrician to connect the unit to the municipal gas lines. Or, they can connect it to a propane tank which should last for weeks.
Based On All The Previous Answers, Will A Generator Installation Be Necessary Or Will A Portable Unit Suffice?
There are two different basic types of home generators, those you install and those which can be rolled around and easily moved. Portables are smaller and not able to run as many systems and devices as the larger ones.
A generator installation will need to be done for larger units. This will mean an electrician fits your new larger generator directly into your home's electrical system as well as any fuel sources such as a propane tank or gas line to the utility company.
If the power grid goes down, you'll probably wish you had gone ahead with purchasing and installing any type of generator, so don't put it off any longer. An electrician would be happy to answer all your questions and help you to choose the right size unit and type for what you need.