Protecting Your Home With Professional Security Lighting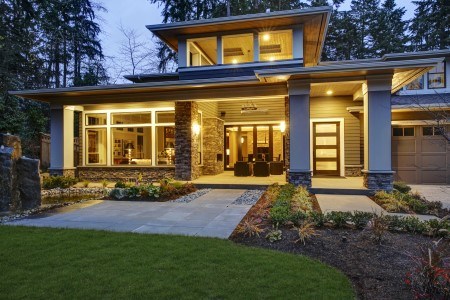 Although it's not mandatory, security lighting is something that every homeowner should have installed by a professional electrician. It's not about being paranoid, but it is about being protected.
Security lighting is the type of feature homeowners wish they'd had installed after an incident occurs. Getting this and a security system in place after a break-in happens is practically pointless.
The goal is to prevent any criminal activity from happening in, outside, or around your home, no matter how small. Well-planned lighting is a crucial way to help stop that from taking place.
Be on Guard With Security Lighting
"But my neighborhood is so safe," is one of the common excuses homeowners give for not bothering to take precautionary steps to prevent security problems. It only takes one time, and any home can be a target at any time.
Those are just the statistics. Especially since so many homeowners say, after the fact, "I never thought it could happen to me."
The good news about well-planned and professionally installed security lighting is that it serves a purpose aside from just lowering the risk of a break-in.
Make Conditions Safer - Once the sun sets, it lowers visibility around the perimeter of your house. If you get home from work after dark, run to the grocery store, pick up the kids from practice, or just get back later than usual, you're at risk of falling due to limited visibility. But not if you have exterior lighting in place.
Reduce the Likelihood of Being Targeted - The goal of any added security measure is not to make things more challenging for a burglar; it's to take the target off your back altogether. Criminals look for a quick and easy home to get in and out of without being detected. Homes with outdoor lighting or a security system already have an obstacle to overcome, so criminals usually move on to another house.
Increase Property Value - Professionally installed exterior lighting is a smart investment back into your home because it raises the property value. You immediately benefit from taking on this financial expense because the return on investment is high. Just make sure the design and installation are executed by an industry expert to maximize the value.
Hire the Local Leading Experts
Here at Greenwave Electric, Inc., we're proud of the name we've built for ourselves. We're a premier choice for local electrical services, including expertly planning and installing security lighting.
We have your best interest in mind, including your family's safety and security. Contact us today to get started with superior service from a Topeka electrician.