REASONS FOR GETTING A LAWRENCE ELECTRICAL SAFETY INSPECTION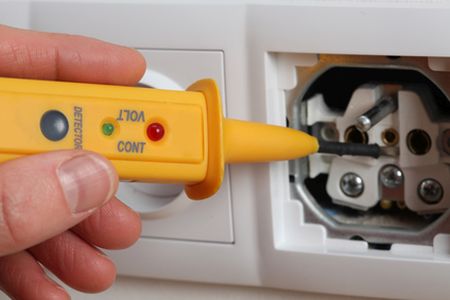 It's easy to take for granted the luxuries that our modern day electricity in our homes offer but quick to be upset when something goes wrong. There is a great deal of care involved when it comes to electricity and it is essential that you take care of your home in order to make sure you don't end up with problems like sparks or fires. So the one main way to ensure that your the wiring in your home does not pose a threat is to have an electrical safety inspection carried out for your Lawrence home.
You certainly don't want to end up with a problem with your wiring, fixtures or appliances that pose a threat to the comfort in your home. Even more important, the last thing you want is to put the safety and well-being of you, your home or your family at risk. So, the smartest times to address the need for this sort of service are when you move into a new house and after any remodeling work, but you can do follow up safety inspections any time you feel the need.
What to Watch For
For one thing, you should never trust anyone who lacks a license or insure when it comes to getting the work done that you need. It can be tempting to choose someone who promises they know how to take care of the job and that offers a deeply discounted quote. Keep in mind the work you are hiring someone for involves the well-being of your home; it doesn't get much more serious than that. So this also means making sure that you do not make this a do it yourself type of task.
There are simply too many things that can wrong with your electrical wiring, appliances, fixtures and more as well as plugs, cords and fuses. Outlets are another area that must be checked where something minor can go wrong and result in huge problems. Contact with exposed wiring can lead to shock, injury or even death.
There is simply no reason to take chances when it comes to something this serious. Taking care of your electrical work means making sure everything is safe. This also means hiring only a trusted expert to get the job done.
Trust in the Professionals
When you make the decision to work with a company like Greenwave Electric, Inc. you can fell confident that you will get the finest work there is. Let us show you how our electrical safety inspection will help protect your Lawrence home and your loved ones. Give us a call today to set up your appointement.
For electrical service in Topeka and Lawrence, Kansas, complete our Online Request Form, or call an experienced electrician today!
Topeka: 785-228-2478
Lawrence: 785-845-2360